A wonderful customer visit in Jingwei Machine
In early June, our company once again welcomed a visit from a client for an on-site factory inspection. This time, the client was from the instant noodle industry in Uzbekistan and had established a long-standing partnership with our company. The purpose of their visit was to assess and study equipment for expanding their factory production.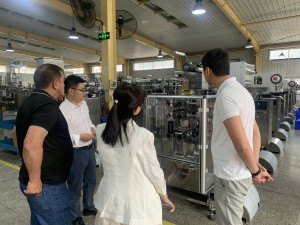 After introducing our company's basic information to the client representatives, we immediately arranged visits to various operational workshops within our company. The client representatives showed particular interest in our machining workshop and spare parts workshop, and they acknowledged our strength as a packaging machinery manufacturer that produces its own components. As a one-stop packaging machinery manufacturer, we cover everything from research and development, production, sales, installation, to after-sales service. We have years of extensive experience in packaging automation. Additionally, we shared some of the latest fully automated packaging solutions for the instant noodle industry with the client. They displayed great interest in the various new packaging equipment in our workshops.
One of the newest models showcased was the sauce packaging machine, which featured multiple servo drives added to the existing equipment. It allowed for direct adjustment of bag length on the human-machine interface without the need to replace other components. This met the diverse packaging specifications required by customers and made operation simpler and more convenient. We demonstrated the equipment's operation and procedures on-site, receiving high praise from the client.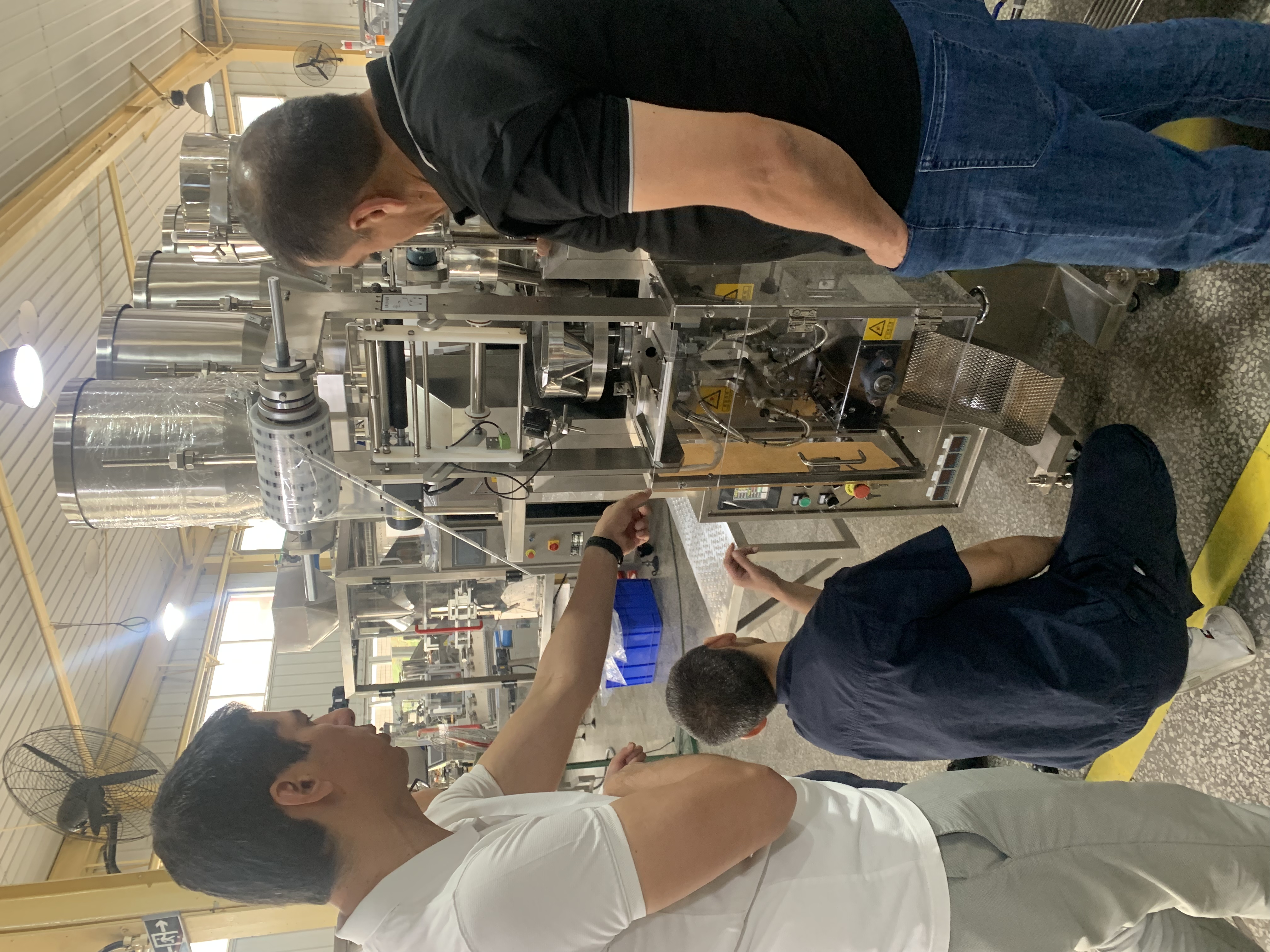 We also showcased our automatic cup/bowl noodle ingredient dispensing system and automatic boxing system. These automation devices would reduce labor costs for the client during the production process and lower travel rates.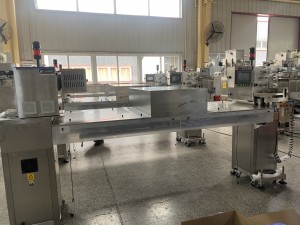 Lastly, we took the client representatives to visit a nearby user factory, Jinmailang, for a firsthand experience. The client representatives were highly satisfied when they witnessed our equipment running smoothly at Jinmailang factory. They expressed further affirmation of our machine quality and finalized plans for further cooperation with our company on the spot.
This firsthand experience of the client's on-site factory inspection has made us deeply aware of the importance of such visits in establishing trust and cooperation with clients. By showcasing our capabilities and expertise, we have successfully gained the client's recognition and trust. It is only through continuous improvement in product quality and technological innovation that we can maintain competitiveness in the fiercely competitive market and achieve mutually beneficial outcomes with our clients.
We welcome all interested clients to visit our company for inspections and negotiations.
---
Post time: Jun-12-2023